As vehicle suspension bush manufacturers, we are of course all very much considered 'petrolheads', but due to the nature of our business, that's usually restricted to 4 wheels.
Not in the case of our MD, David Power, however. He has a passion for both 2 and 4 wheels, and in his spare time likes to get a little creative and has been building a custom motorcycle for a while now. Here's the story…
The project started around the same time that Marco Simoncelli was killed so the theme started around his race number. Hence the matt black and Italian flag colour pinstriping.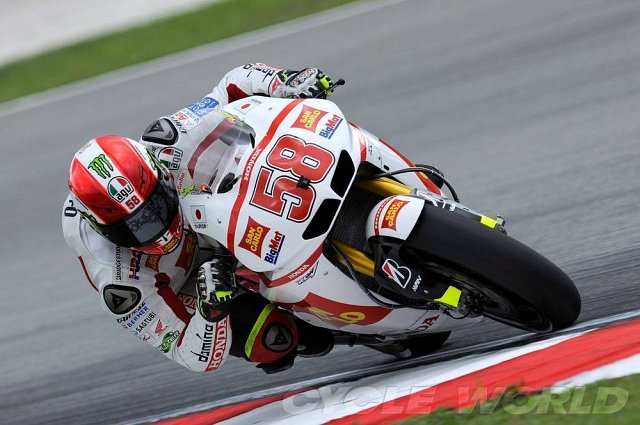 I wanted to build something that had cues to two and four wheels that are important to me.
It has turned out exactly as I had in my mind's eye but it would appear that although I started years before the current craze for custom BMWs many others have had similar ideas.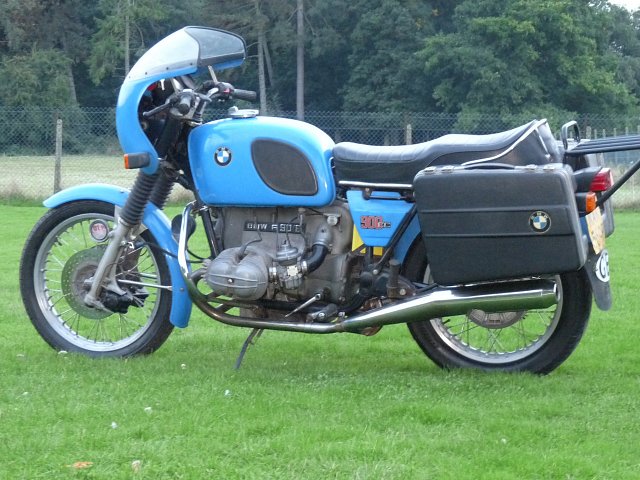 I'd like to think that the detail and the attention to it are what makes the bike unique. There is no battery visible or ignition or coils, they are all hidden inside the engine casing and the switching is all done by CAN bus so no wiring on the handlebars at all.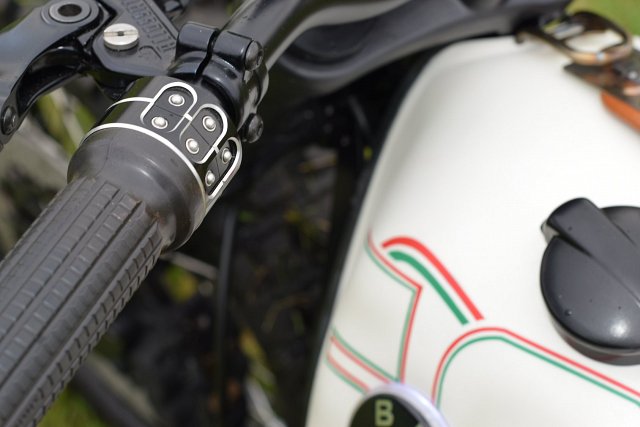 This bike has a 916 front end, forks and brakes and a single shock back end that I wanted as clean and open as possible.
The tyres are massive TKC80s. These were the first off-road tyres I road on, in Alaska with Globebusters.The front wheel and tyre is the same size as the rear. No idea how that will ride!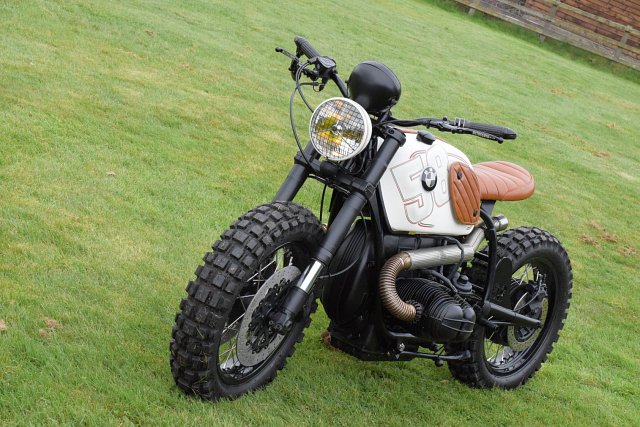 The leather (which I picked in Buenas Aires with Ali and brought a complete cowhide home on the plane) is a facsimile of my wonderful Citroen SM and the exhausts are held on with the French Ligerex stainless strapping favoured by Citroen.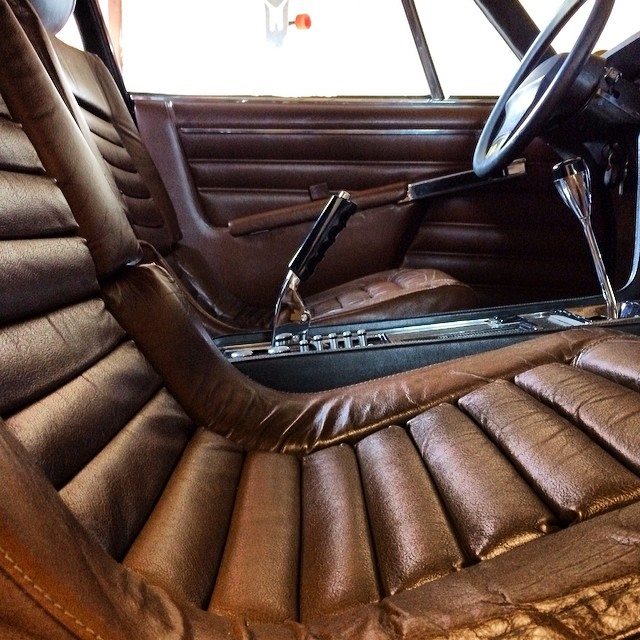 I converted the fuel tank to twin fillers as a nod to the brilliant KTM adventure I went round Iceland on.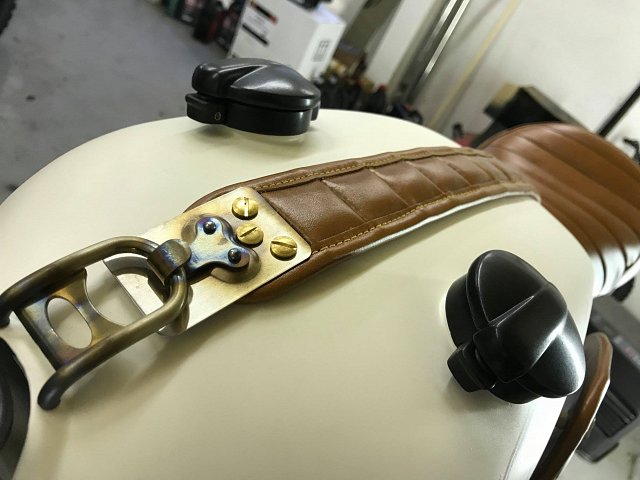 I wanted the rear as open as possible and spent an age converting it to single shock (Nitron are currently building me a black shock complete with black chrome rod). The rear is so wide I have had to build the rear wheel 25mm off centre to make it clear the swingarm.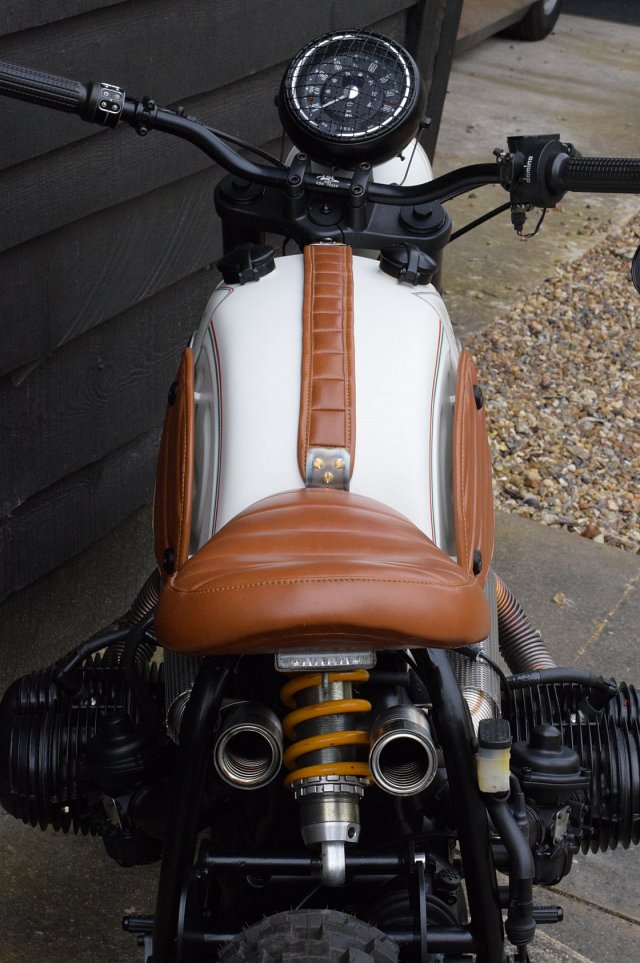 The brakes are all 916 and the rear is converted to use a disc (99% of all custom builders use the original rear drum).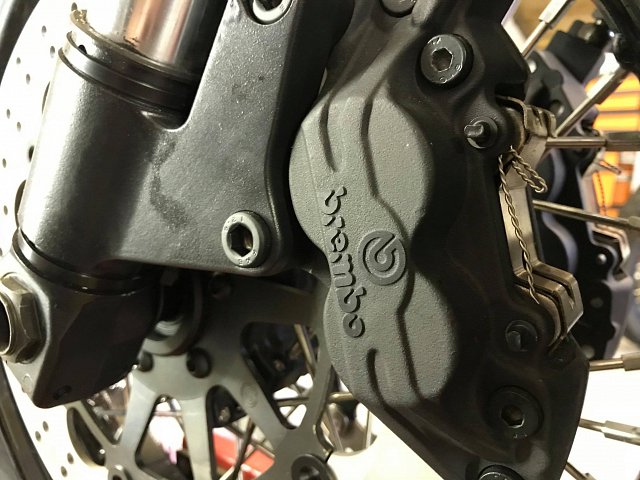 The speedo is a Mini (a car that was very important to me when I was learning about cars) and the grilles covering the light and speedo represent early Monte Carlo rally cars.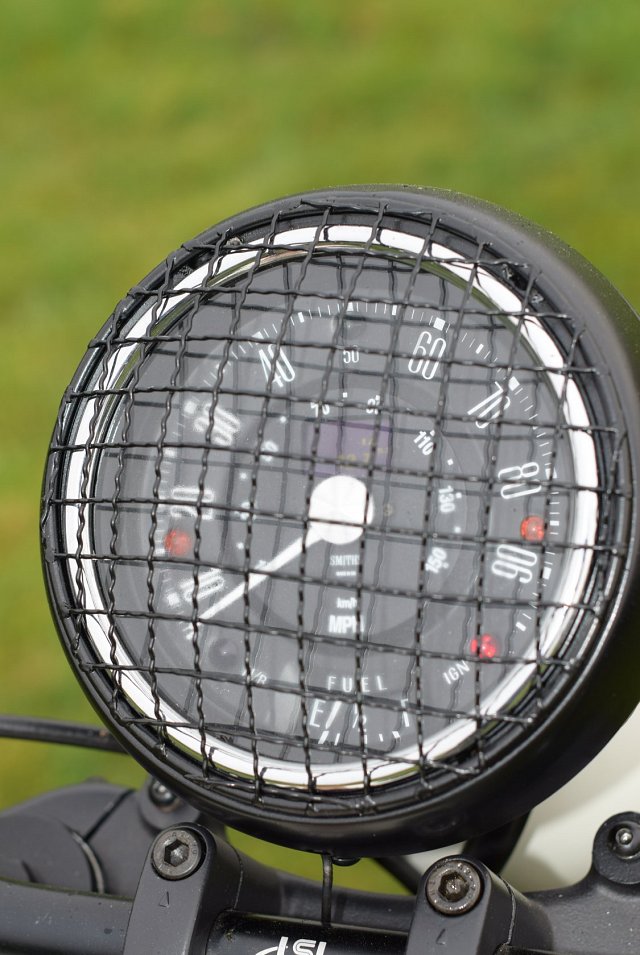 The exhaust pipes are a gamble as they are industrial chemical transfer pipes and are a nod to the chemicals we process at Powerflex. No room for a silencer I'm afraid.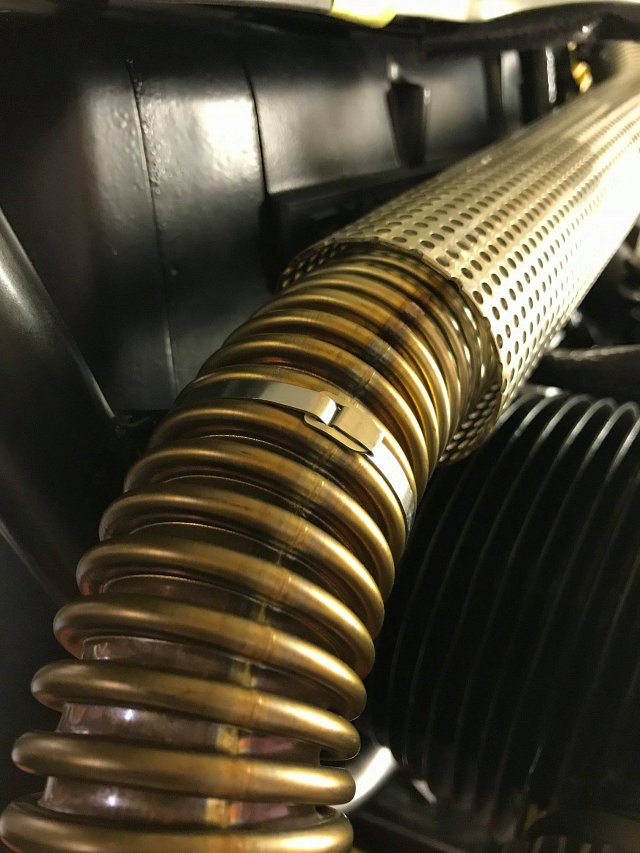 Well, it is finally finished, so just out of interest, he sent some pictures to a well known London bike hang out. They organise a huge custom bike show in London and immediately came back and asked if they could have it for their event The Bike Shed Show.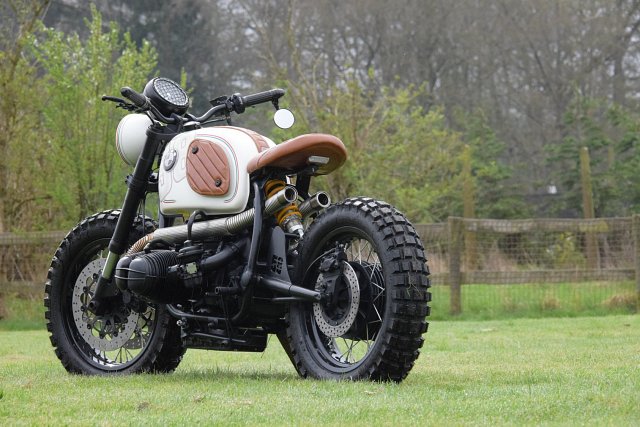 Very proud to be asked as this is a show of the world's best professional builders with bikes being commissioned by manufacturers and companies coming from as far afield as Taiwan and California.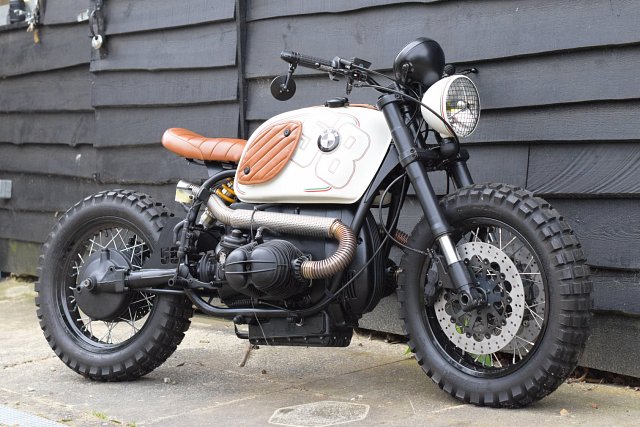 To be showing his work, built at home in the shed for fun, is a big moment for him.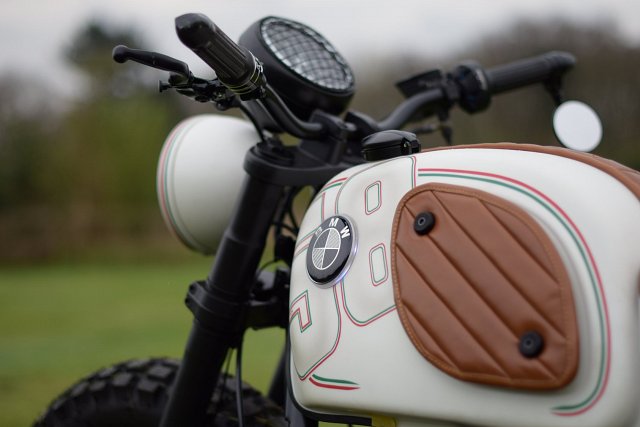 The show is from 25th to 27th May in central London. If you find yourself at the event, please be sure to say hello.
If you can't make it to the show, you can see more pictures here or the blog section of the show here.