This week we are introducing a new vehicle listing and associated anti-roll bar bushes for the Lotus Evora.
PF34-803-23 Front Anti Roll Bar Bush 23mm
PF34-803-21 Rear Anti Roll Bar Bush 21mm
PF34-803-21.5 Rear Anti Roll Bar Bush 21.5mm
A common cause of vague handling and knocking, we now offer a durable replacement for the often soft and perished OE rubber bushes.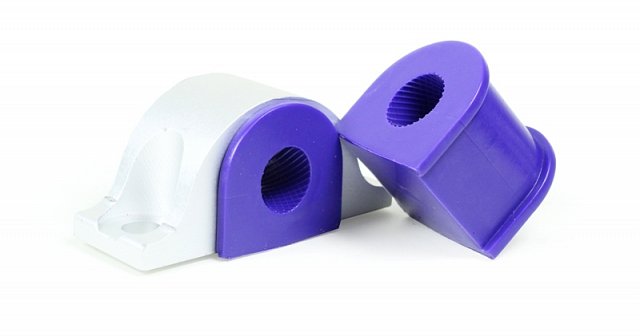 These parts are also available in our Black Series range for those looking for a Track / Competition option.
For further product news and information about our sponsored drivers and championships why not follow us and share our news on Facebook, Twitter, and Instagram.