This week we are adding a new part to our product listing for the Ford Focus MK2 and associated platform vehicles including the following:
Ford C-Max MK1 (2003 – 2010)
Ford Focus MK2 inc ST & RS
Ford Kuga MK1 (20017 – 2012)
Mazda 3 BK (2004 – 2009)
Volvo C30 (2006 – ON)
Volvo S40 (2004 – ON)
Volvo V50 (2004 – ON)
Focus ST and RS owners are all too familiar with the commonly reported torque steer effect of their vehicles. Our new part provides anti-lift and caster offset to improve handling characteristics and has been proven and tested on road and track.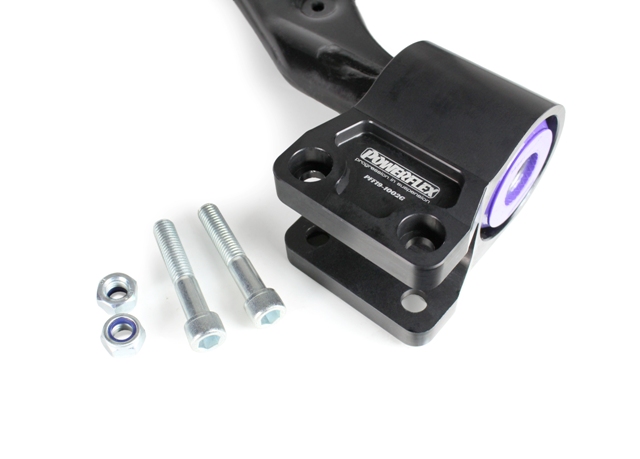 PFF19-1002G Front Wishbone Rear Bush Anti-Lift & Caster Offset is a CNC-machined Aluminium mount with Polyurethane bush providing approximately 1deg of caster offset and 2mm anti-lift. This improves in-corner camber gain without compromising straight line traction.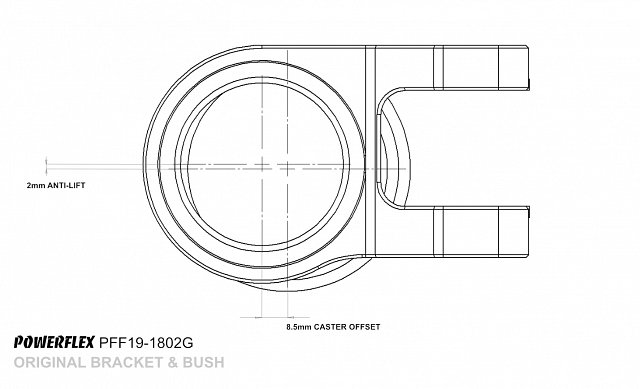 These parts are also available in our Black Series range for those looking for a Track / Competition option.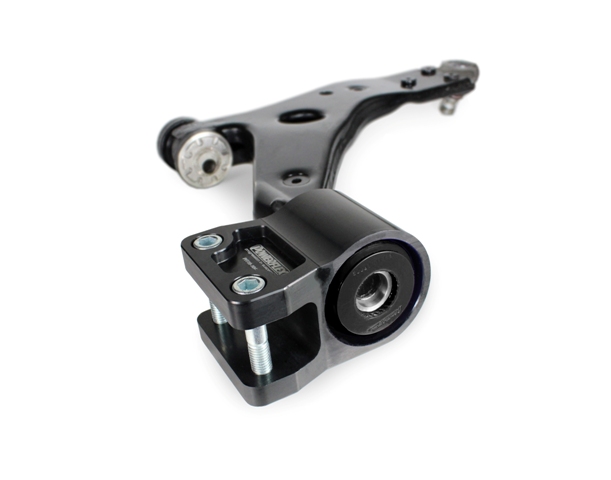 For further product news and information about our sponsored drivers and championships why not follow us and share our news on Facebook, Twitter, and Instagram.