With scores of Peugeot 106, Citroen AX & Saxo being modified to run more power and used increasingly on the track, we have made changes to our bracket design to increase the strength and durability over a traditional U-shape bracket whilst continuing to retain freer rotation over a bonded rubber bush.
Another positive of our new design is that it will streamline our supply of parts to you since we have made these design changes to work more efficiently with our CNC machine shop.
As a result, these parts are in stock and available today.
PFF12-106 Front Wishbone Rear Bush
PFF12-1106 Front Wishbone Rear Bush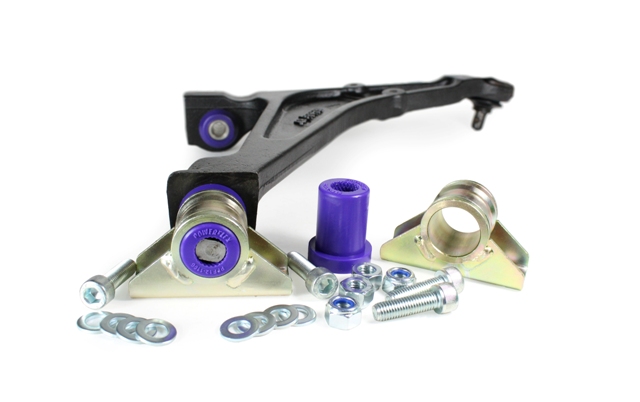 PF12k-1002 Citroen Saxo inc VTS Handling Pack
To accommodate increased material costs associated with our new parts, the price will see a slight increase to £34.95 and £38.45 in our Black Series. Our Handling Pack price is now £189.95.
These parts are also available in our Black Series range for those looking for a Track / Competition option.
For further product news and information about our sponsored drivers and championships why not follow us and share our news on Facebook, Twitter, and Instagram.