Make it easier to lift your Ford without the fear of under-body damage!
This week sees us add PF19-860 Jack Pad Adaptor to our range of Jack Pads.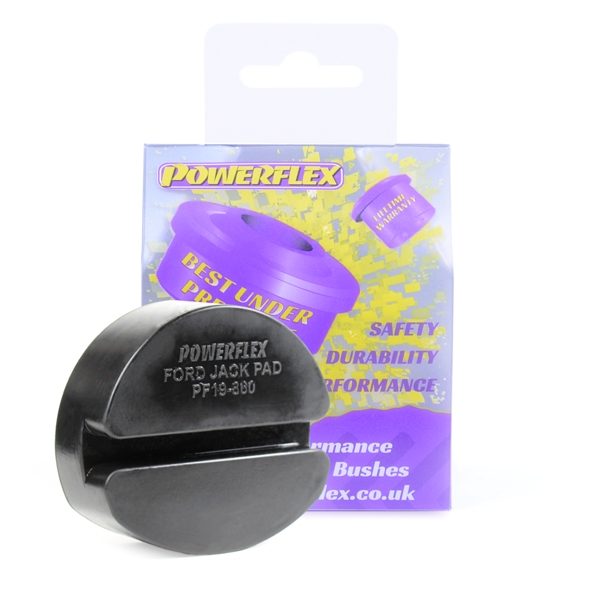 Designed with the Mk3 Focus RS in mind, this new Jack Pad is shaped to clear the OE body kit, removing the risk of damage.
Made from our Black 95A durometer polyurethane for durability, this new and handy workshop widget fits around the sill on many other Ford models for extra stability and location whilst protecting the underside of yours/your customer's vehicle.
To view our complete range of Jack Pads, please visit a new dedicated section of our website here.
For further product news and information about our sponsored drivers and championships why not follow us and share our news on Facebook, Twitter, and Instagram.