The BMW F10 5 Series is noted as being a sophisticated all-rounder and with Efficient Dynamics on board, it offers an impressive blend of refinement, performance, and economy. Until the bushes wear that is…
Worn upper wishbone bushes can contribute to noise, vague steering, and increased tyre wear due to alignment issues so this week we are pleased to introduce the following parts for 5-Series F10, F11 inc M5 (2010 – 2016), 6-Series F06, F12, F13 inc M6 (2011 – 2018), 5-Series Gran Turismo (2009 – ), i8 (2014 – 2020), 7-Series F01, F02 and F04 (2007 – ) and the Rolls Royce Ghost (2008 – 2011).
Made using our hardest Black 95A durometer material, PFF5-6004 Front Upper Wishbone Bush is 30% stiffer than a new OE rubber equivalent and significantly stiffer than an older, worn rubber bush helping to sharpen steering response, improve braking stability and prolong tyre life.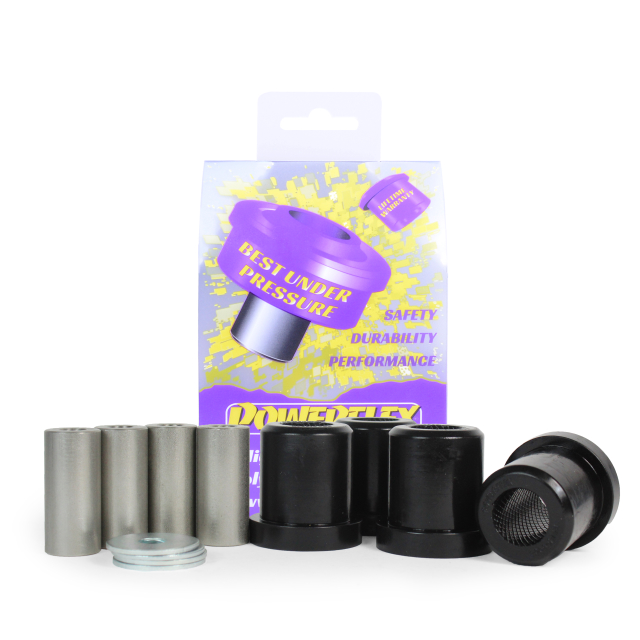 PFF5-6004G Front Upper Wishbone Bush Camber Adjustment offers the same handling improvements as above but with the added benefit of up to +/- 0.25 Degs of fine on-car camber adjustment.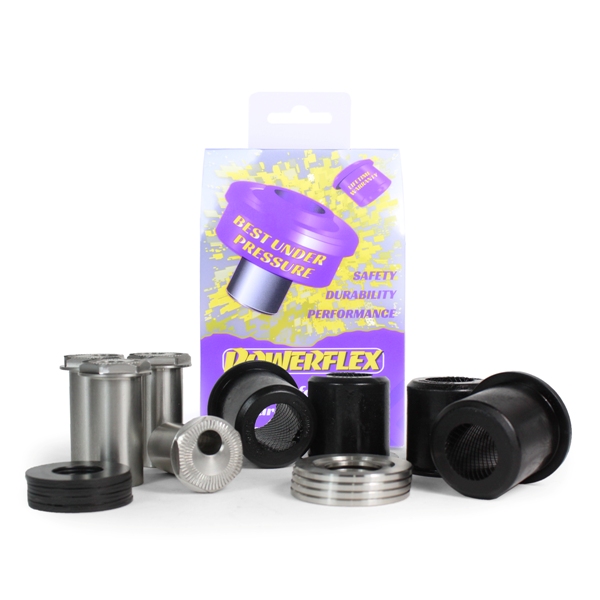 Both provide the perfect accompaniment for our Front Radius Arm to Chassis Bush for these models.
All of our parts come with the added peace of mind of our unrivaled Lifetime Warranty.
To download High-Res images of our products, please click here.
For further product news and information about our sponsored drivers and championships why not follow us and share our news on Facebook, Twitter, and Instagram.