This week sees us adding two new parts for Audi A4 / S4 B9 (2016 – ON), Audi A5 / S5 / RS5 (2017 – ON), Audi A8 MK4 (2018 – ON) as well as re-launching some popular, and newly designed existing part numbers for older Audi's, both of which are for the Front Upper Control Arm position.
These new Black 95A durometer parts come in both adjustable and non-adjustable versions, catering for those that require a straight-forward concentric replacement, as well as those that want the ability to make small on-car changes to the vehicles front geometry settings for better handling or improved tyre-wear when lowered.

Geometry Adjustable Options
PFF3-1203G Front Upper Control Arm Bush
PFF3-203G Front Upper Control Arm Bush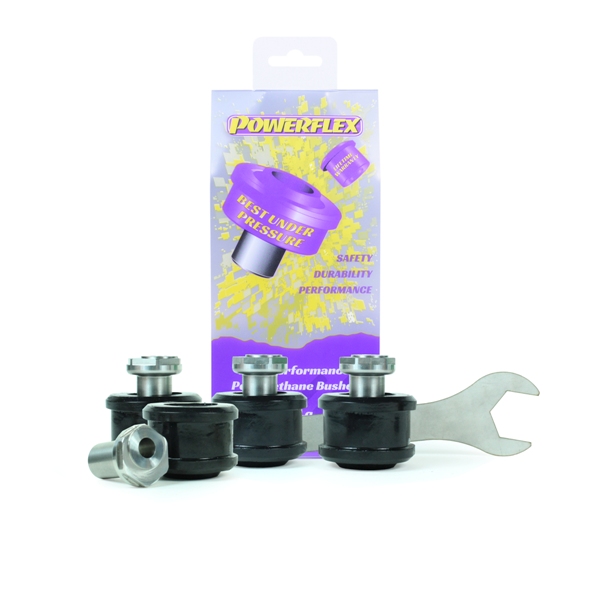 Featuring a CNC-machined, stainless steel sleeve with off-set bore, this product can be rotated with the supplied spanner to provide +/- 0.5 degrees of camber adjustment. The bush is also counter bored to match the rounded head of the sleeve allowing for better suspension arm articulation.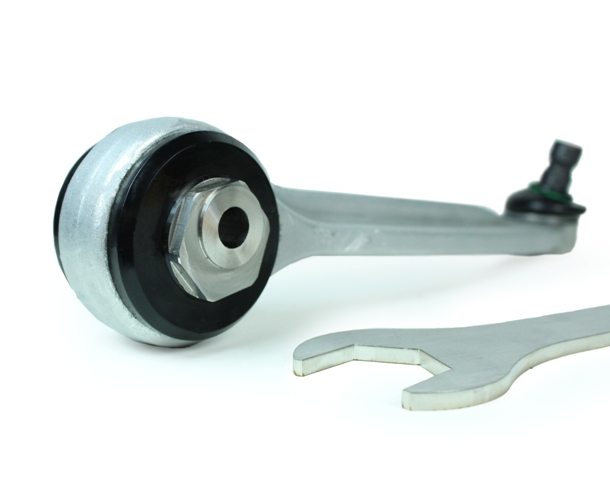 Non-Adjustable Options
PFF3-1203 Front Upper Control Arm Bush
PFF3-203 Front Upper Control Arm Bush
Designed as a a straight replacement for the original bush, this new design features an inner sleeve with tapered ends to allow for better articulation of the control arm now that these are made in the harder 95A durometer material.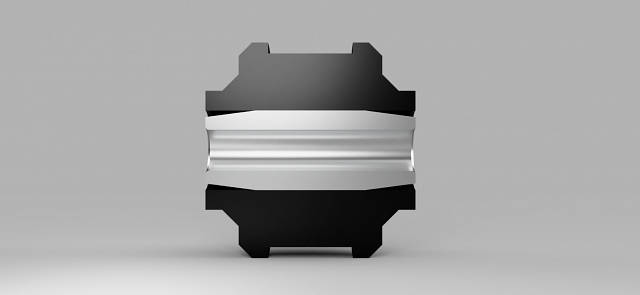 The Black Series versions of these non-adjustable parts feature a non-tapered sleeve which increases the stiffness of the bush, making them better suited for Track / Motorsport applications.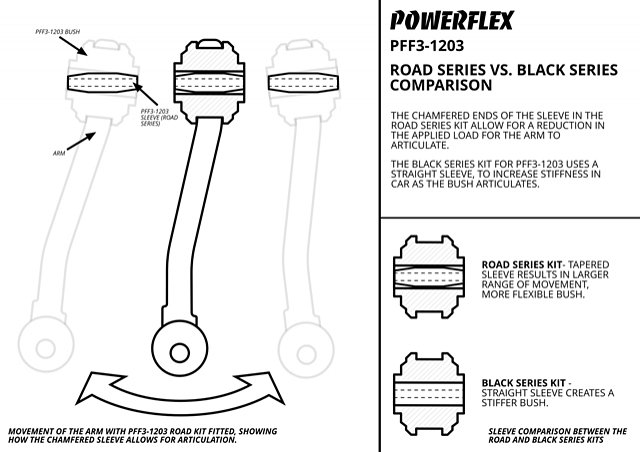 For further product news and info about our sponsored drivers and championships why not follow us and share our news on Facebook, Twitter, and Instagram.