Having owned a BMW i3 here at Powerflex since its launch in 2014, its always made for a nippy and efficient runabout.
With its rear-wheel drive and usual BMW dynamics, its also been fun to drive, but we have found that as the car has aged, straight-line stability has begun to suffer, especially on motorway journeys.
After checking the geometry and changing all four tyres with no success, our focus turned to the bushes and we found that they had perished and softened considerably over time leading to excessive movement in the front suspension arms.
Designed to reduce front end instability and improve steering response, we are pleased to launch our new bushes for the front lower wishbone.
PFF5-8001 Front Wishbone Front Bush
PFF5-8002 Front Wishbone Rear Bush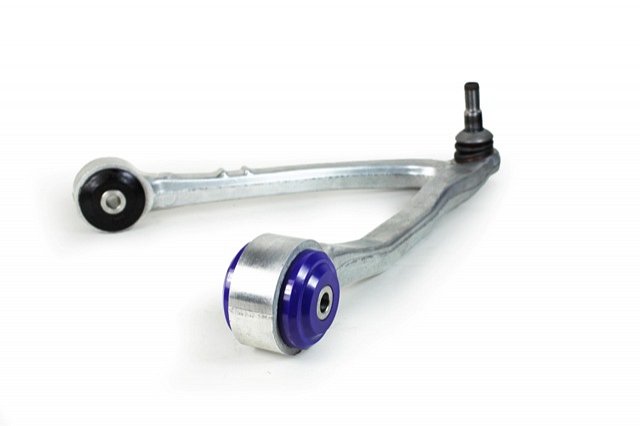 Due to the way in which the suspension arm works and the wear we saw in the original bushes, we would recommend changing both bushes at the same time for maximum improvement.
For further product news and information about our sponsored drivers and championships why not follow us and share our news on Facebook, Twitter, and Instagram.