This week sees us complete our range for the Clio with the addition of bushes for the hot RenaultSport Clio MK4 RS and its slightly milder siblings.
Using parts from it's bigger brother, the Megane II, as well as a newly developed lower torque mount and front ARB mounts, Powerflex can now offer the Clio 4 something it's always lacked – the precision of its predecessor, and by replacing the soft rubber bushes and components like the flimsy factory fitted pressed steel torque mount, we're able to add the missing 'FUN' ingredient found in competitor cars like the Peugeot 208 GTi and Ford Fiesta ST.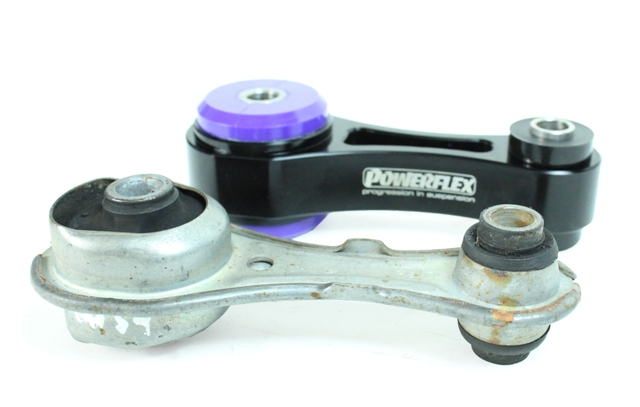 For the suspension we have,
PFF60-501 Front Arm Front Bush
PFF60-501G Front Arm Front Bush Camber Adjust
PFF60-902 Front Arm Rear Bush
PFF60-902G Front Arm Rear Bush Caster Adjust
PFF60-703-22.5 Front ARB Bush – 22.5mm
PFR60-810 Rear Beam Mounting Bush
All bushes in this release can be found in our Black Series range for those looking for a Track/Competition option.
The new torque mount combines a CNC machined aluminium bracket with various durometer polyurethane bush options to suit differing states of tune, reducing engine movement and resulting wheel-hop during hard acceleration and gear changing.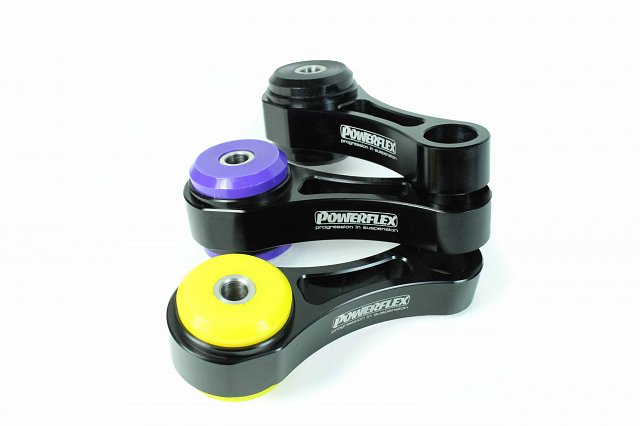 The options are,
PFF60-1422 Lower Torque Mount, Road (Yellow 70A) is 100% stiffer than the OE mount and recommended for standard or mildly tuned fast-road cars.
PFF60-1422P Lower Torque Mount (Purple 80A) is 300% stiffer and recommended for higher-powered road/track cars.
PFF60-1422BLK Lower Torque Mount (Black 95A) is a huge 450% stiffer than OE and available in our Black Series for hard Track and Motorsport use.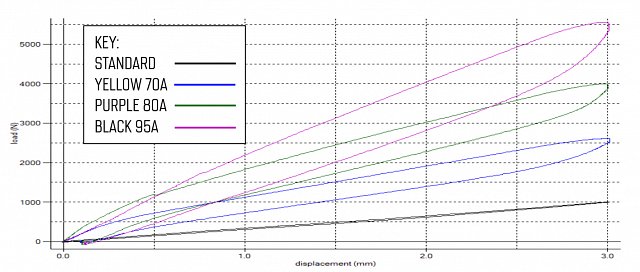 It's also super easy to replace – just two bolts and it's out with the old, in with the new and no pressing out of any rubber!
For further product news and information about our sponsored drivers and championships why not follow us and share our news on Facebook, Twitter, and Instagram.