This week sees us add a new Lower Torque Mount for French hot-hatch favorites, the Renault Clio III RS 197/200 and Megane II RS225, R26 & Cup.
This new torque mount combines a CNC machined aluminium bracket, with various durometer polyurethane bush options to suit differing states of tune, reducing engine movement and resulting wheel-hop during hard acceleration and gear changing.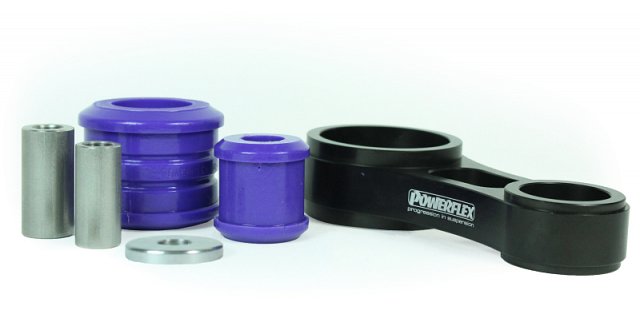 The options are:
PFF60-8025 Lower Torque Mount Road is significantly stiffer than the OE mount and recommended for standard or mildly tuned road cars, using a combination of our Yellow 70A and Purple 80A durometer materials.
PFF60-8025P Lower Torque Mount Fast Road is a further 20% stiffer than the above being made solely in our Purple 80A durometer material and is recommended for more heavily tuned road or occasional track cars.
PFF60-8025BLK Lower Torque Mount Track sees both bushes being made in our hardest Black 95A durometer material, providing the stiffest link between engine and chassis, for hard track and motorsport use.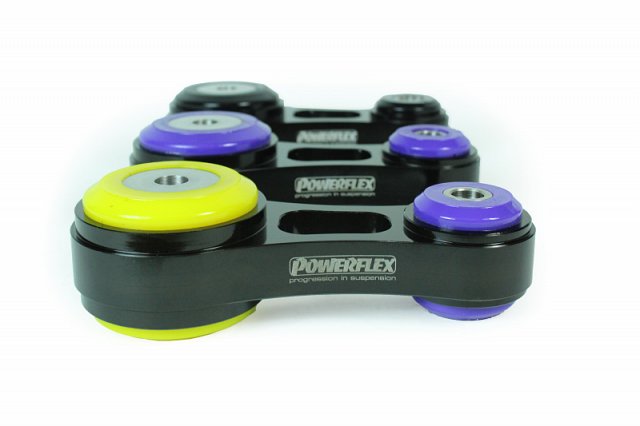 They're also super easy to replace – just two bolts and it's out with the old, in with the new, and no pressing out of any rubber!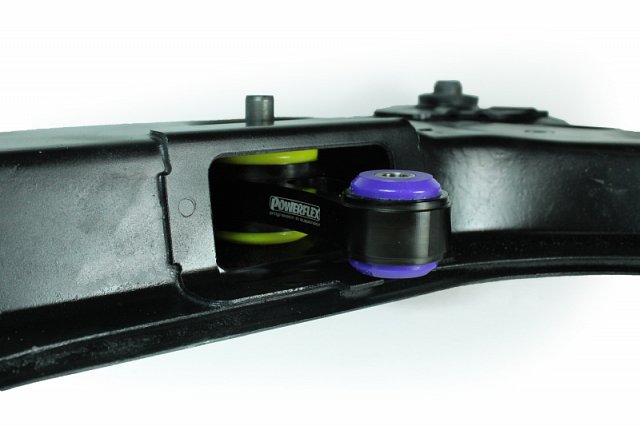 Alongside the Megane and Clio RS, PFF60-8025 also fits certain non-sport Clio III and Megane II, Renault Scenic, Nissan Note, and Cube models and benefits from our worry-free, Lifetime Warranty for added peace of mind and assurance of quality.
A small increase in NVH, usually at idle should be expected when stiffening the connecting mount between the engine/transmission and subframe. The harder the material used, the greater the NVH transmitted.
To download High-Res images of our products, please click here.
For further product news and information about our sponsored drivers and championships why not follow us and share our news on Facebook, Twitter, and Instagram.