With parts PFF5-301 and PFF5-303 being popular sellers for us for many years, we're no stranger to BMW's awesome E30 and E36 3-Series models, but with their unwavering popularity, and on-track capability we've decided to step things up a little and offer a more extreme version for each part.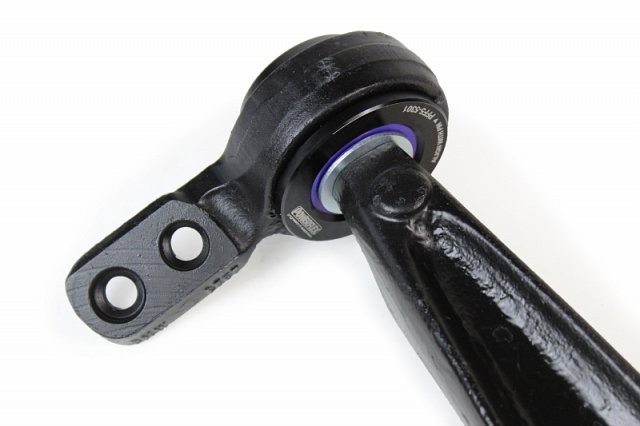 PFF5-5301 Front Wishbone Rear Bush Std
PFF5-5303 Front Wishbone Rear Bush Offset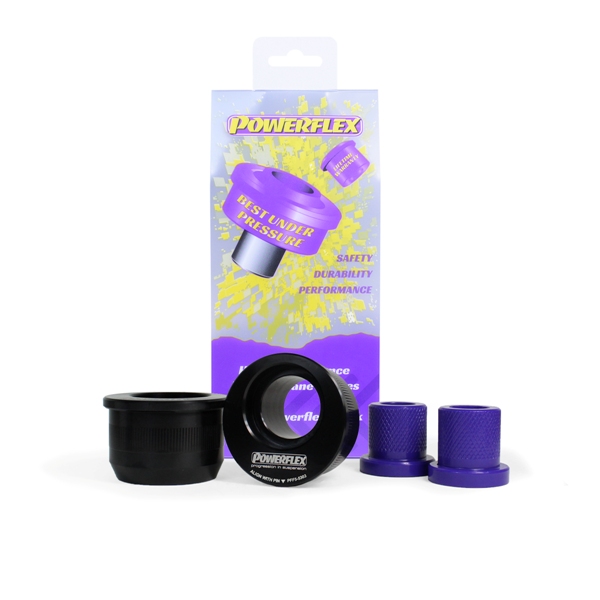 By including a CNC-machined aluminium outer shell and reducing the amount of polyurethane material used, we have increased stiffness by a further 50% over PFF5-301 and PFF5-303, and a massive 250% over the standard OE rubber bush.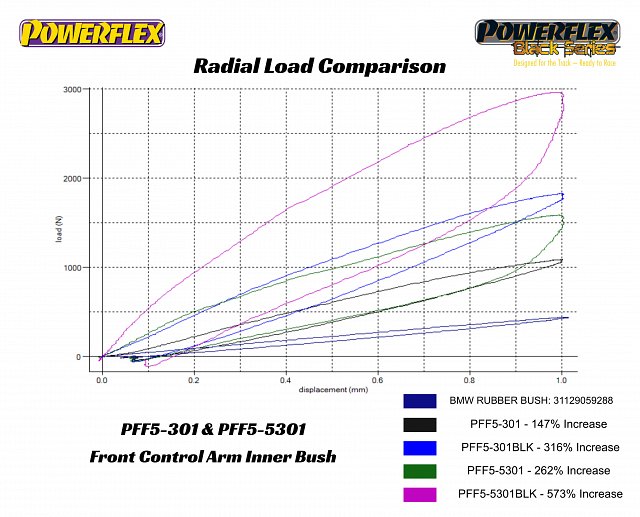 The results are incredible, with minimal deflection under steering load and braking, whilst maintaining a balance of compliance and performance.
PFF5-5301 includes a machined shell with a concentric bore for standard geometry alignment, whilst PFF5-5303 includes a machined shell with an eccentric offset bore, increasing caster by 6.5mm / 0.5deg, for better turn-in response and in-corner camber gain.
Both come with a Purple 80A durometer bush as part of our Road Series but are also available in our harder track-focused Black Series 95A durometer material for the ultimate in driving precision.