Sloppy transmission mounts are a signature issue for cars that are starting to age and can ruin the driving feel of a sports car. Especially on the Porsche 911, where driving feel is a core part of the experience.
New replacement mounts for Porsches aren't cheap or easy to come by, so Powerflex is very happy to announce an affordable and easy to fit addition to our range of 911 parts: a new gearbox mount insert for the Gen2 997.
PFR57-533: Gearbox Front Mounting Bush Insert is made from our Yellow 70A material to minimise NVH transmission, whilst restricting excess movement within the mount to improve transmission stability and shift response.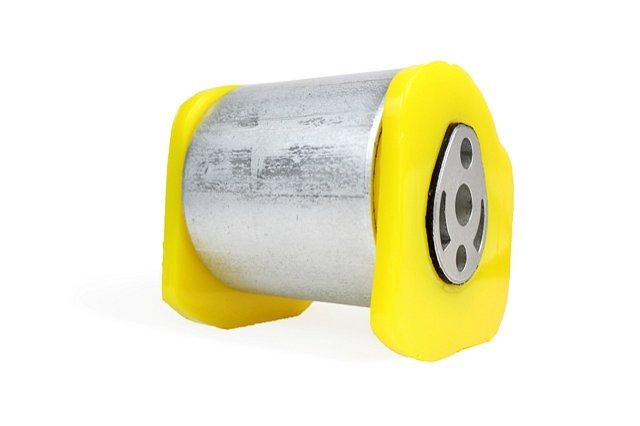 This new part is also available in our hard-core Black Series; the sturdy 95A Black material limits movement as much as possible, unleashing the full potency of the 997.
A small amount of NVH increase may be felt after installing this part as the increase in stiffness allows for more NVH transmission. The stiffer the material, the more NVH transmission.
For further product news and information, why not follow us and share our news on Facebook, Twitter, and Instagram.