This week sees us add a selection of new bushes for the incredible Ferrari 550 and a number of its Maranello stablemates.
Well-rounded and highly exploitable in its abilities, the thunderous V12 front-engined 550 Maranello produced the perfect blend of being able to be driven hard and fast on request or slow and in comfort when on long cross-country road trips.
Nearing 25 years old in some cases, however, the requirement for new suspension bushes is becoming greater as owners look to restore the poise and precision duly expected of any Ferrari. Up steps Powerflex…
PF17-200 Front/Rear Wishbone Bush
PF17-402 Front/Rear Wishbone Bush
PF17-403-27 Front/Rear Anti-Roll Bar Bush
PFR17-411 Rear Wishbone Bush
PFR17-412 Rear Wishbone Bush
PFR17-413-17 Rear Anti-Roll Bar Bush
PF17-200 has now superseded PF17-201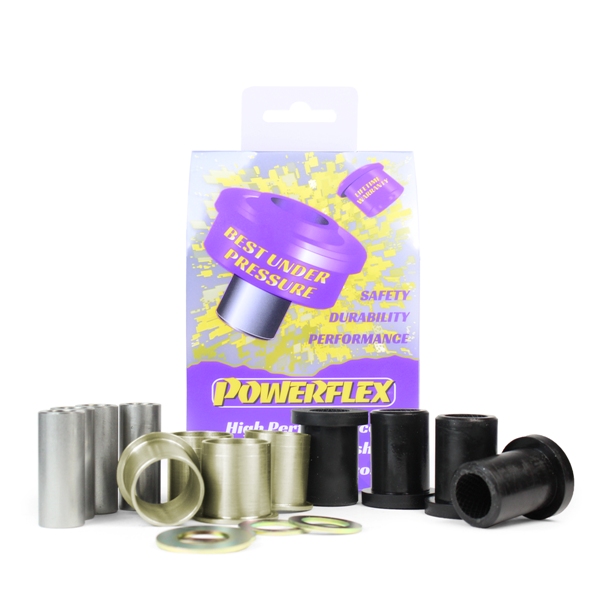 Our new wishbone bushes increase radial stiffness by 15% using the combination of a 95A durometer polyurethane bush, with plated machined outer shell, stainless inner sleeve, and supporting washers, providing a premium engineered, high-performance alternative to the OE rubber equivalent.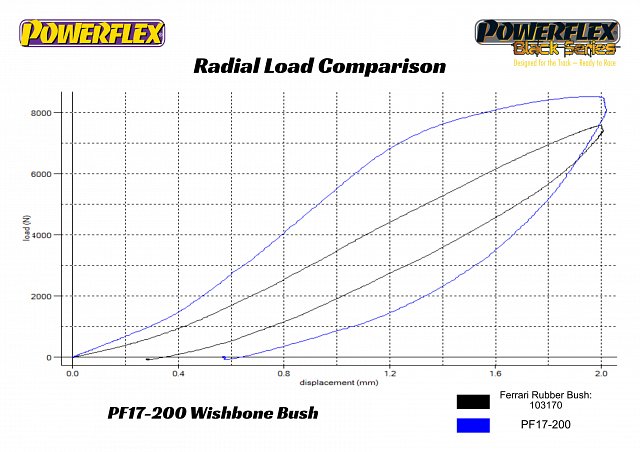 Other models to use these parts include, but are not limited to,
208GTB, 308GTB, 328GTB (1973 – 1989)
288GTO (1984 – 1987)
F40 (1987 – 1992)
F355 (1994 – 1999)
Maserati 3200GT (1988 – 2002)
Maserati 4200GT Coupe (2001 – 2007)
De Tomaso Pantera (1971 – 1993)
For a full listing of the De Tomaso, Ferrari, and Maserati models covered and their associated parts, please visit our website.
For further product news, shared stories, and information about our sponsored drivers and championships, why not follow us and share our news on Facebook, Twitter, and Instagram.