We love our Mini's here at Powerflex, so much so that we're squeezing a 4.0L V8 engine into one!
But you don't need to put a V8 up-front to make your Mini more fun! Every R56 deserves an affordable boost to driving feel, and our new product this week provides exactly that!
PFF5-225 Upper Gearbox Mount Insert fills the voiding in the OEM gearbox mount, reducing engine and transmission movement for sharper gear changes and more precise and settled transmission response during acceleration and deceleration.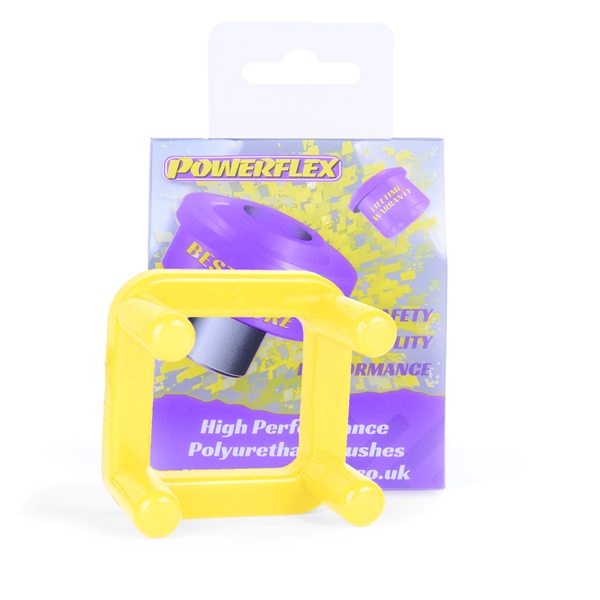 Available in 3 material variants, you can choose the insert that best suits your driving requirements.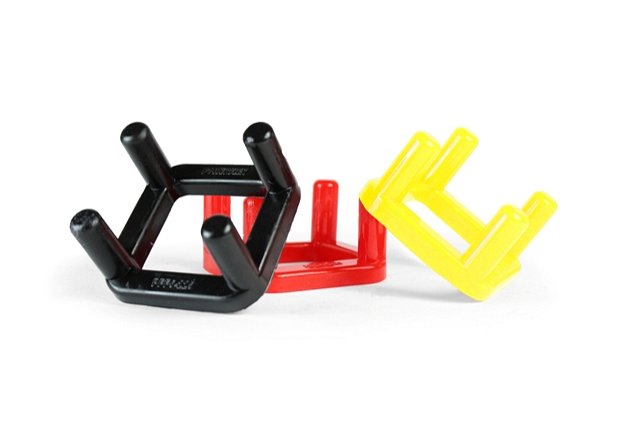 PFF5-225 Upper Gearbox Mount Insert (Petrol/Tuned Diesel) is made from our Yellow 70A material, providing an excellent balance of strength and compliance for improved performance, whilst limiting NVH transmission into the cabin. Recommended for Petrol models and high-torque tuned Diesel models.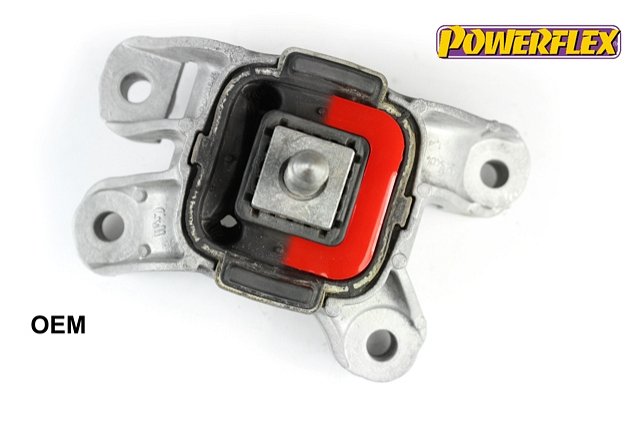 PFF5-225R Upper Gearbox Mount Insert (Diesel) is made from our softest Red 65A material, specifically designed to minimise NVH transmission. Recommended for unmodified Diesel models or for drivers who want a subtle improvement in driving feel without compromising comfort.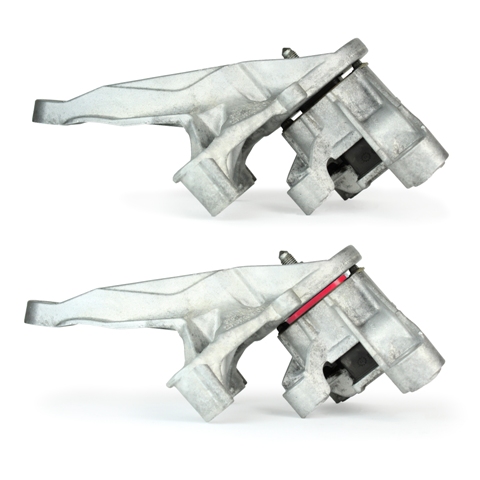 PFF5-225BLK Upper Gearbox Mount Insert (Track) is made from our stiffest 95A Black Series material, providing a no-compromise performance option for track-focused builds.
A small increase in NVH, usually at idle, should be expected when stiffening the connecting mount between the engine/transmission and chassis. The harder the material used, the greater the NVH transmitted.
PFF5-225 complements PFF5-206 Lower Engine Mount Small Bush and PFF5-207 Lower Engine Mount Large Bush Insert for even greater engine control.
Alongside the Mini R56, PFF5-225 fits the R55 Countryman, R58 Coupe, R59 Roadster, R60 Countryman, and R61 Paceman models
Don't forget, all of our parts come with our unrivalled Lifetime Warranty for added peace of mind.