With its small, but torquey turbocharged engine, and tight FWD chassis, the Abarth 500 is a brilliant B-road blaster, and with this week's release, your drive can now be even more engaging.
Designed to fit within the voiding of the original engine mount, the insert stiffens and limits movement of the rubber, which is often found too weak for tuned vehicles. This will provide a more precise and settled transmission response during acceleration, deceleration, and gear changes.
PFF16-540 Upper Engine Mount Insert is made in our Purple 80A durometer material for increased engine mount longevity and performance, whilst minimising any NVH transmission.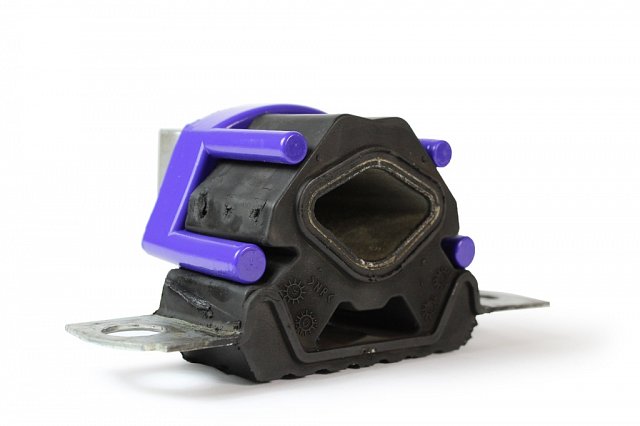 PFF16-540BLK Upper Engine Mount Insert is made in our hardest Black 95A durometer material for tuned vehicles and track use for maximum strength and response.
This new part combines perfectly with our PFF16-531 Lower Torque Mount for greater powertrain stability and reduced wheel hop.
A small increase in NVH, usually at idle, should be expected when stiffening the connecting mount between the engine/transmission and chassis. The harder the material used, the greater the NVH transmitted.
Alongside the Abarth 500/595, PFF16-540 also fits 4-Cylinder Fiat 500, Fiat Panda Mk2 and Mk3, Ford KA Mk2, and Lancia Ypsilon Mk3 models.
All of our parts come with the added peace of mind of our unrivalled Lifetime Warranty
For further product news and information about our sponsored drivers and championships why not follow us and share our news on Facebook, Twitter, and Instagram.