Using components from a previous release, PFF60-8026, this week we are able to bring you news of a new addition to our range for the popular Nissan Qashqai J11 (2013 on) and the Renault Kadjar (2015 on).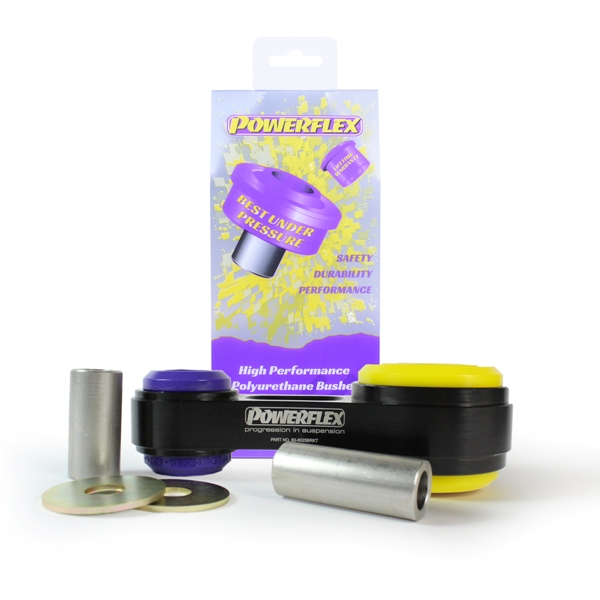 PFF60-8027 Lower Torque Mount combines our expert polyurethane engineering with our in-house CNC capabilities resulting in a dual durometer Yellow 70A and Purple 80A bush with CNC machined and laser-etched aluminium bracket, to achieve the perfect balance between stiffness and compliance.
Reducing engine/trans movement by way of an upgraded torque mount has the following benefits:


Sharper throttle response
More accurate gear changes
Reduced wheel-hop
Improved Traction
More balanced on/off throttle handling
All of our parts come with the added peace of mind of our unrivalled Lifetime Warranty.
For further product news and info about our sponsored drivers and championships, why not follow us and share our news on Facebook, Twitter, and Instagram.