With the track-day enthusiast in mind and the requirement for further tuning of the suspension geometry, this week sees us update our listing for the ever-popular Honda Civic EP3 inc Type-R by adding geometry adjustable front wishbone bushes.
PFF25-301G Front Arm Front Bush Caster Offset features an offset sleeve giving a fixed 4.5mm offset to provide +/- 0.5° caster for improved steering feel and turn-in. Additional caster will also increase negative camber on turn-in giving greater tyre surface contact with the road under heavy cornering.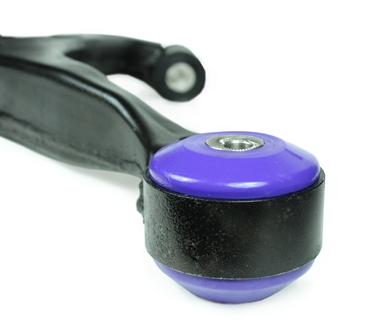 PFF25-302G Front Arm Rear Bush Camber Adjustable features a CNC machined stainless steel sleeve with an off-set bore that can be rotated with the supplied spanner to provide +/- 0.5 degrees of camber adjustment. Ideal for those looking for on-car camber tuneability.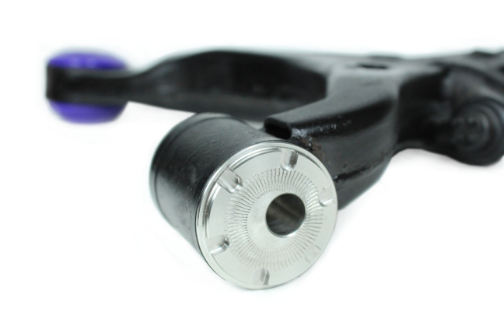 These are alternative products to the current, non-adjustable PFF25-301 and PFF25-302.
For further product news and info about our sponsored drivers and championships why not follow us and share our news on Facebook, Twitter, and Instagram.