The Top 5 V8s For Less Than £10K
The likes of the V12, V10 and even the inline-6 have their charms, but there can be no doubting the V8 engine's position at the top of the tree when it comes to out-and-out charisma. Of course, the V8 has faced increasing scrutiny in recent years by the environmentally conscious, with many governments and public bodies effectively viewing it as public enemy number one and the source of much eco-worry. This means that the V8's rule might be on the wane, which in turn means that now really is the time to grab one of your own, certainly if you've long had a vee-eight itch that needs scratching – and which petrol head hasn't?!
The good news is that V8 ownership needn't break the bank, as we've attempted to outline in the following blog – the top 5 V8 cars available for less than £10,000. We've even included links to key Powerflex parts for the car in question, just in case you fancy sorting the chassis at the same time.
1 – BMW E39 M5
We thought we'd begin with one of the all-time automotive greats of the sporting saloon genre, a car so perfect that even its maker has struggled to beat it, and all this despite the car in question, the E39 shape M5, being well over a decade out of production! It was one of those machines in which everything seemed to just 'work,' from the timeless styling (including those awesome 'pineapple ring' headlights) to the sublime handling, the E39 was a high watermark for BMW, and its 4.9L V8 was always a key part of this. We'd recommend you grab one of your own while they're still affordable – it won't remain this way for long!
Engine aside, one of the E39 M5's biggest selling points was its sublime handling, but this trait can be eroded by the passage of time, accumulation of mileage and the failure of OEM-fit bushes, which is where the Powerflex range comes in! https://www.powerflex.co.uk/road-series/products/E39+5+Series+535+to+540+%26+M5-3032/1.html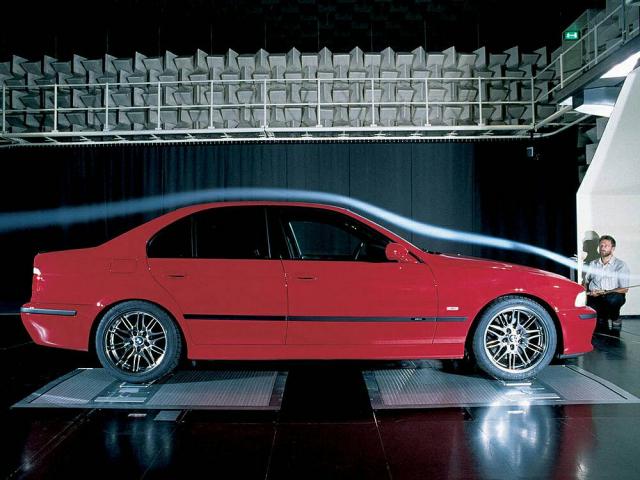 2 – Jaguar XKR
A big, supercharged V8 slung in the nose of one of the prettiest Jaguars since the E-Type, and all for well under budget – the Jaguar XKR is about as close as many of us will ever come to piloting a Spitfire! There's so much to love about the XKR it's hard to know where to start, but the noise emitted by that belt-fed V8 is a good place to start. The good news is that the 4.0 variant found in the early cars (those under budget) is powerful and lightweight (the lightest in its class), the bad news is that pre-2000 cars came with engines with Nikasil bore coatings, making them prone to fail – hence why it's important to buy with care.
The original XKR was one of the best grand tourers of its day, but that day was some time ago now, a full 20 years in the case of the early models, which is why there's much to be said for upgrading your car with choice parts from the Powerflex range. We'd recommend fitting our Rear Beam Mounting Bush as the original has been shown to degrade with time, leading to wayward handling traits: https://www.powerflex.co.uk/road-series/product-details/Rear+Beam+Mounting+Bush/1493.html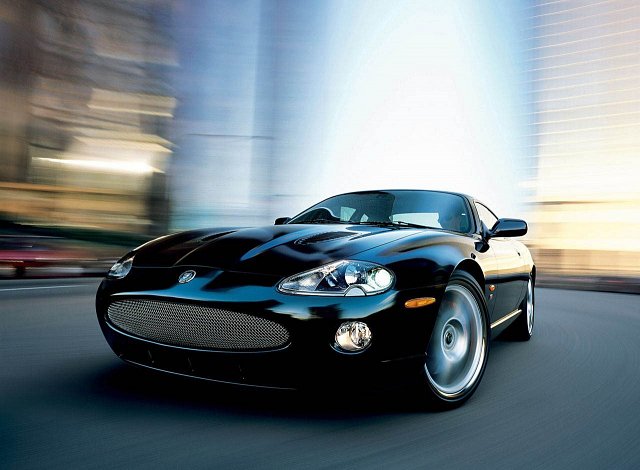 3 -Mercedes Benz CL55 AMG
Big V8 AMG Mercs make some of the most capable and relaxing long-haul cruisers money can buy, providing you can afford the fuel bills of course! The good news is that our £10,000 budget gives us plenty of choice from the beginning of the previous decade, leaving an equally sizable pool of spare cash for fuel, something consumed in vast quantities by its 5.4L V8, particularly if you're driving it in a spirited fashion.
These are big, heavy cars which place big demands on their suspension components, which is why it's well worth uprating the bushes on your particular CLK, particularly the Front Track Control Arm Rear Bush: https://www.powerflex.co.uk/road-series/products/W208+-+C208+%281998+-+2002%29-3348/1.html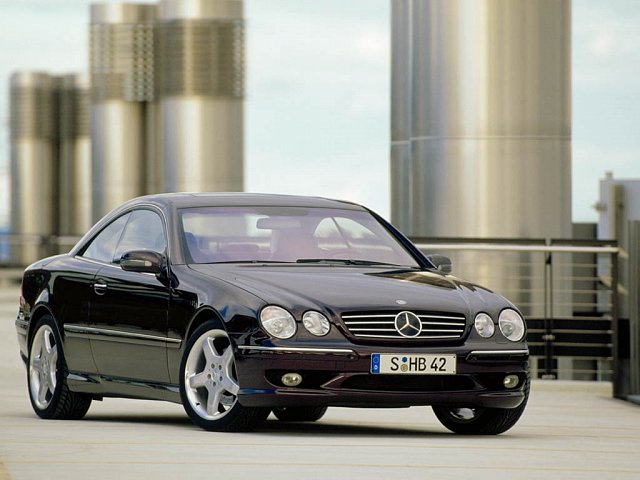 4 – Audi S5 Quattro
The 4.2 V8 found in the Audi S5 is a bit of a gem, having found its way into the noses of almost every and any Ingolstadt creation you care to name, certainly those built in the noughties. There's a good reason for its ubiquity though, and that's its ability to blend scintillating performance with consummate reliability, both of which make it an incredibly enticing prospect for the second-hand buyer. The timeless good looks, sweeping curves and keen handling are merely the icing on the cake, and there's plenty of choice for £10K.
The position of the S5's 4.2 V8, partially ahead of the front axle, means that these cars place immense pressures on their OEM suspension components, leading to premature failure. We'd, therefore, suggest investing in our kits for the Front Lower Control and Radius Arms: https://www.powerflex.co.uk/road-series/products/S5+%282007+on%29-3127/1.html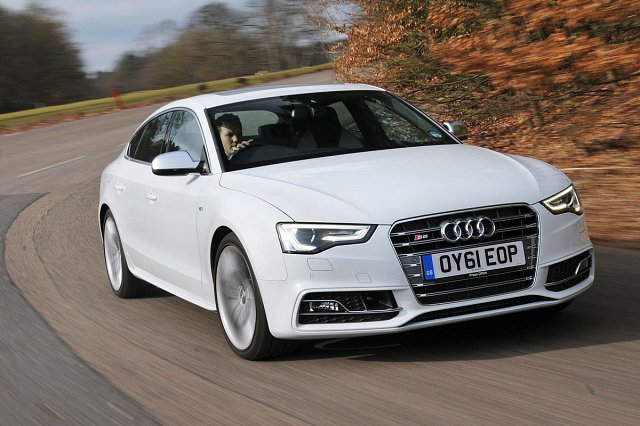 5 – Range Rover Sport
Not everything with a V8 has to be low-slung, svelte and biblically powerful; some can ride high, chunky and biblically powerful, with the Range Rover Sport being a very good example. A revelation at launch, the Range Rover Sport was produced in vast quantities (for a premium model), and this, coupled with the hefty depreciation incurred by those who bought them brand new, means that there are now plentiful examples for less than £10,000. V8 variants are both charismatic and capable, almost as capable off-road as more specialised models from the Land Rover range, making them a tricky thing to resist.
Click through to the Powerflex website to check out the complete range of polyurethane Range Rover Sport components we're able to supply: https://www.powerflex.co.uk/road-series/products/Range+Rover+Sport+%282005+-+2013%29-3018/1.html