'Track Attack – We Run Through The 5 Best Bargain Track Day Cars – And The Powerflex Parts You Should Fit To Them'
It probably won't have escaped your notice that it's becoming all but impossible to drive at speed on the public road network, and, much as it might sometimes be frustrating, that's probably for the best. While the modern world might be light on Gatso-free B-road blasts, it's heavy on the ideal solution to your driving dilemma – track days. Affordable, attainable and dotted throughout the UK, track days are the best means of pushing your car to the ragged edge, in (relative) safety and without endangering the lives of others – or your license!
With the above in mind, this is our rundown of the top 5 budget-friendly cars, all of which have the potential to make brilliant track day weapons. Of course, a term like budget is wholly relative and varies massively from person to person, so we've tried to include as broad a mix of models as possible and imposed a £10,000 limit.
1) BMW E46 M3
We're not going to pretend that the likes of the E30 M3 can be had for our £10k budget (and indeed any half-decent M-car might be a challenge), but M-badged E46s do still crop up. Somewhat tricky to track down they might be, but those that do manage to nab themselves an E46 M3 will be getting one of the finest cars ever made by the Munich legends, complete with one of the firm's ultimate inline six engines – and without a turbo in sight!
Already a superb handling car, the E46 M3 can be made even better via the Powerflex range. We'd recommend plumping for our front and rear mounting kits for the differential, both of which work in harmony to dramatically reduce driveline movement:
https://www.powerflex.co.uk/road-series/product-details/Rear+Diff+Rear+Mount/2089.html
https://www.powerflex.co.uk/road-series/product-details/Rear+Diff+Front+Mount/2090.html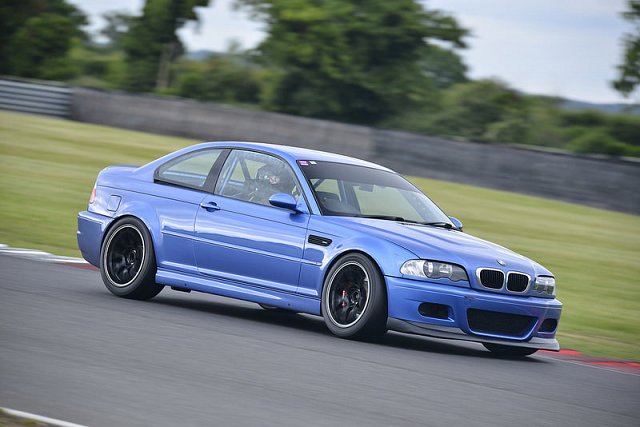 2) Mazda MX5
The car that almost single handily saved the small, budget sports car from the rising tide of hot hatches, the Mazda MX5 has remained loyal to its roots; all 4 generations are light, simple and offer sublime, forgiving handling. There can be no better car on which to base a cost-effective track day car, and our self-imposed budget gives us plenty of choice, from classic Mk1s (NA), oft overlooked Mk3s (NB) and the larger, more civilised Mk3 (NC). All 3 variants have their charms, and all offer the kind of handling which can make you fall in love with driving all over again!
Which Powerflex kit you plump for rather depends on the generation of MX5 you happen to own, but we'd highly recommend fitting our Steering Rack Mounting Bush Kit. It's a complete replacement for the OEM version, one that's sure to be showing its age by this point, and one which promises sharpened steering 'feel:'
https://www.powerflex.co.uk/road-series/product-details/Steering+Rack+Mounting+Bush+Kit/11607.html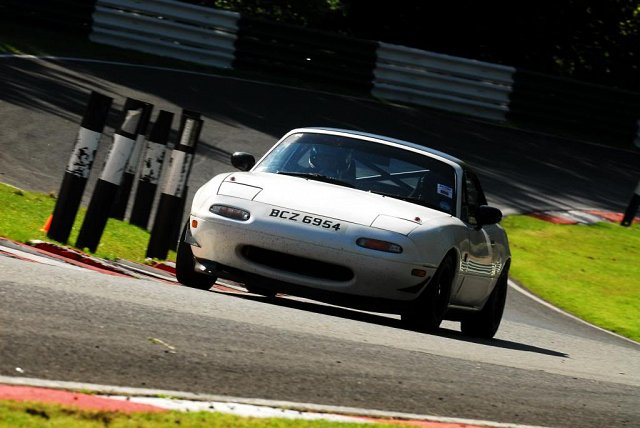 The Clio 172 and 182 represent the ultimate distillation of the French hot hatch ethos; they're lightweight, simple, offer superb handling and decent power, and can be had for way, way less than our £10K budget. Car makers simply don't make hot hatches of this kind nowadays, so we'd wholeheartedly recommend grabbing a half decent example while they're still readily available, then stripping it out, fitting a roll-cage, some lightweight wheels…and the Powerflex product outlined below.
There's no substitute for our Handling Pack when it comes to the hot versions of the Clio, complete with Front-Lower Wishbone bushes, Rear Beam Mounting Bushes, Rear-Upper Shock Mounts and a Dog-Bone Engine Mount:
https://www.powerflex.co.uk/road-series/product-details/Powerflex+Handling+Pack/11789.html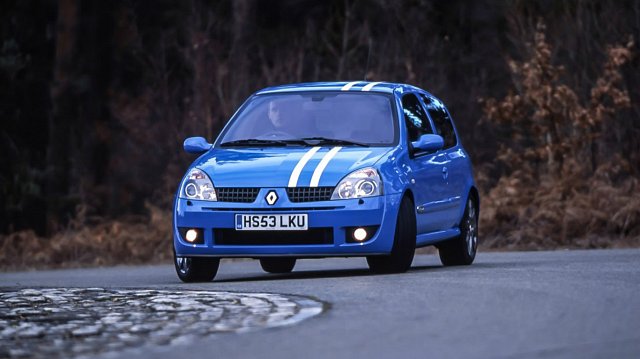 The EP3 can claim to be the Civic which finally cemented the UK's love for Type-R badged Hondas, and as such it's all but certain to go down in automotive history. Prices for decent EP3s are already beginning to climb, helped along by the number of viable projects dwindling as the years progress and time (and ham-fisted drivers) takes its toll. Manic, VTEC-mashing performance has never been this attainable or this attractive, so we'd start hunting down a well-cared for example as soon as you can – you'll kick yourself when they're gone.
Part of the EP3's appeal is the amount of steering feel it offers, that and the sharpness of response available, so all the more reason to fit our Front Arm, Front Bush Kit:
https://www.powerflex.co.uk/road-series/product-details/Front+Arm%2C+Front+Bush/11021.html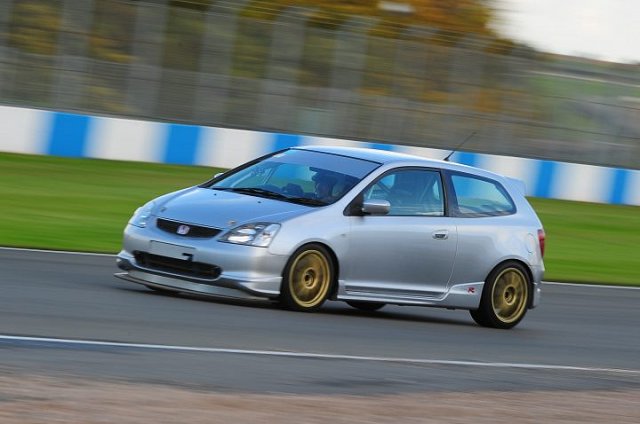 There's more than one way to skin a cat, which in this case means that not all track cars have to be rear-wheel drive sports cars or front-wheel drive hot hatches, and the Subaru Impreza is a great example. The four-wheel drive gravel-chucking icon can be turned into a fearsome track car with help from the aftermarket, most of it focussed on ridding the Impreza of its innate tendency to understeer.
We're able to supply a plethora of parts aimed at improving the Impreza's handling traits, the Front Arm Rear Bush kit (complete with a caster adjustment range of +/- 0.33 deg) being but one example:
https://www.powerflex.co.uk/road-series/product-details/Front+Arm+Rear+Bush+-+Caster+Adjust/1696.html